Tennessee's HB 403 Would Propose Changes To Delta THC Regulation
As 2023 kicks into full swing, new changes are being introduced into the hemp industry. In Tennessee, these changes could mean big things for those who make a living from hemp. In January 2023, House Bill 403 was introduced to Tennessee government officials, proposing changes to hemp products; specifically those containing Delta THC.
What are Delta THC Cannabinoids?
Delta THC cannabinoids naturally occur within the hemp plant. These cannabinoids are responsible for producing the psychoactive properties that produce a "high" sensation. Hemp derived Delta THC products have become popular in recent years, especially in states that do not have legal cannabis laws.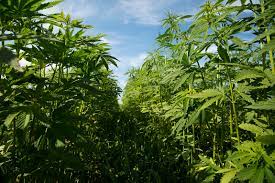 Delta THC cannabinoids can include Delta 8, 9, 10, and 11. Other minor THC cannabinoids have also entered the market due to the popularity of hemp derived minor cannabinoid products. This is in part due to the expansion of individual cannabinoid research providing new insight into the dozens of cannabinoids found within the hemp plant. At the time of this writing, there are more than 100 individual identified cannabinoids.
With the expansion of new products comes the need for reasonable and responsible regulation. Each state has addressed this industry evolution in different ways. Tennessee's proposed legislation is just one possible route open to legislators.
What Do We Know About HB 403?
At the time of this writing, HB 403 is still in its introductory phase and the contents of the bill are not yet finalized. However, the summary of the bill provided by Tennessee's General Assembly site provides enough context to attract the attention of the state's hemp industry professionals. According to the government's website, HB 403 would regulate "the production and sale of hemp-derived cannabinoids, including products known as delta-8 and delta-10."
The concern over Delta THC regulation has been a widely debated topic across all 50 states over the past couple of years. Approaches to regulation and legality have varied differently from state to state. Some states, like Kansas, are outright banning the sale of Delta THC products as opposed to regulating the already existing market. For example, 12 News in Kansas reported in June 2022, "Douglas County indicated it will begin prosecuting stores caught selling Delta-8. Selling it is allowed in Sedgwick County, but Sedgwick County District Attorney Marc Bennett said his office will review cases investigated and the attorney general's opinion would be a relevant factor to consider."
Tennessee's HB 403 takes a different approach. According to the introductory text provided by LegiScan, the proposed legislation would clarify the definition of Delta THC cannabinoids and compliance regulations governing the production, packaging, and sale of end products.
According to the bill, if passed, would go into effect beginning Jan. 1, 2024.
How Can I Find Out About Hemp Laws and Regulations For My State?
With all the changes going on within the hemp industry, this can be a very legitimate concern. To get the answers you are looking for, there are a couple of different options to choose from.
The first is to visit a credible and compliant hemp store. Credible brands will ensure they are up-to-date on all required regulations and will make sure their staff knows about any compliance changes. These kinds of brands will also value transparency and consumer education. By visiting a store like this, you can get your questions answered by an industry professional.
The second is to reach out to the governing body that oversees your state's hemp program. Individuals working with the program will either be able to provide direct answers or provide the location where those answers can be found. If the governing body provides an emailed newsletter providing any updates to industry regulations, this will also help keep you up to date with any changes in the future.