With so many hemp products on the market, it can often be difficult for consumers to know which products are legitimate and which are a scam. Fly by night companies can mimic quality brands, making it tricky to discern the real from the fake. This dilemma highlights the demand for brand transparency and consumer education.
Quality brands, like CBD American Shaman, have a focus on transparency and consumer education. By providing content that educates and places the power in the hands of the consumer, it establishes a bond of trust. We believe one of the largest points of education consumers should know is understanding how to find a quality product and the reasoning behind the how.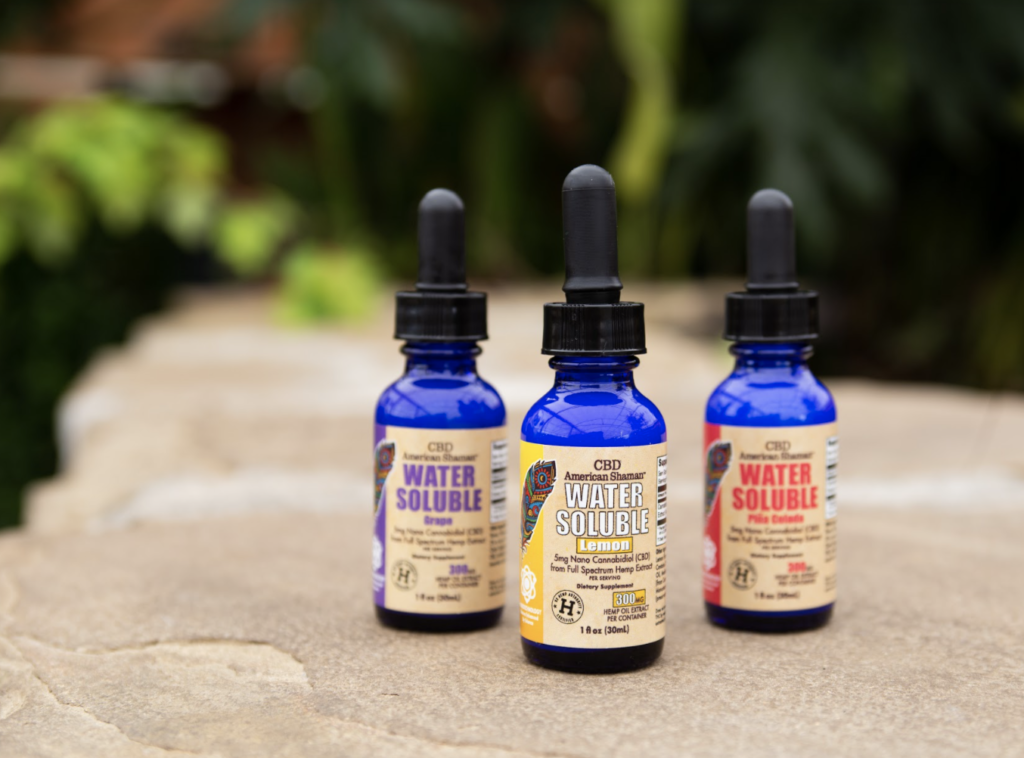 Certificate of Analysis (COA)
A Certificate of Analysis is the testing results from a third party laboratory. By state and federal regulations, all hemp derived products need to have a COA to verify the product remains within the legal boundaries. 
A COA will contain information such as:
Cannabinoid potency

Any contaminants present in the product

Terpene profiles

Verify the THC potency remains below .3%
Quality brands, such as CBD American Shaman, will provide easy access to COAs. For customers' convenience, COAs can typically be found on the brand's website. To view COAs for CBD American Shaman products, please visit our CBD Lab Reports Page.
When shopping in-store, customers should always be able to ask an associate to see a COA for a specific product they are considering purchasing. Retailers should also always have current COAs on hand for all hemp products in their inventory.
Hemp products can be made with varying base oils and can contain essential oils for flavoring and to compliment the cannabinoid oils. Providing that specific information where consumers can easily find it is important for several reasons. Allergies, potential complications when mixed with medication, and sensitivities are just a handful of reasons why access to ingredient information is vital.
Quality brands like CBD American Shaman will provide this information in a number of locations. Beyond the ingredients listed directly on the packaging, consumers should be able to find the ingredients used in hemp products in areas like informational reading material and on the brand's website.
Words Matter When Picking A CBD Product
There are certain words brands should never use when marketing or on the packaging of their products. According to the Federal Food and Drug Administration, "Unapproved CBD products, which could include cosmetics, foods, products marketed as dietary supplements, and any other product making therapeutic claims, have not been subject to FDA evaluation regarding whether they are effective to treat a particular disease or have other effects that may be claimed."
Quality brands will not use phrasing such as 'cures', 'treats', or any other sensational claims. Using claims such as these violates FDA regulations that could result in heavy penalties.
Contact Information For The CBD Brand
When you have a question or a concern about a product, where do you go to get answers? Consumers should be able to find information such as phone numbers, emails, and other means of contact in various places. But not all brands are created the same.
Brands like CBD American Shaman, will include this kind of information on their website, informational material, social media, and even directly on product packaging. You can find a variety of ways to contact us, as well as the locations for all of our stores. Our experienced staff members are a valuable way of getting your questions and concerns addressed without the hassle of talking to a bot.
When it comes to discerning a good product from a bunk one, your fellow shoppers can be a valuable tool. Reviews for products can be found in several locations, including but not limited to:
The brand's website

Review channels and blogs

Social Media

Anywhere the products are sold
Reviews can help shoppers determine if a product is right for them, what others experienced using the product, and other factors that determine their purchasing choices. As more and more people shop online, the more important reviews become.
CBD American Shaman is proud to be a leader in the hemp community. That is why we focus so much of our energy on providing educational content for our customers. Not only can our customers find guides and news regarding our hemp products online on our blog and our True Story series on YouTube, but also by visiting one of our stores in Midlothian, Irving, or Richardson.
When you stop by one of our stores, you can chat with one of our knowledgeable staff members. They will be able to not only help you find the ideal hemp product for your specific needs, but also will be able to explain how to use them, what to expect, and answer any other questions you may have. And when you shop in-store, you can also get a free sample!
We believe consumer education is an important part of choosing the perfect hemp product for your specific needs, and investing in educational content helps establish a bond with our customers.
Consumer education is a practice every brand should have, and CBD American Shaman knows practices each and every one of the points listed above. From shopping guides to information about specific cannabinoids found in our products, to events happening in the hemp industry, we strive to keep our customers informed.
CBD American Shaman leads the pack when it comes to consumer education and transparency. Knowing how to choose a quality product is just as important as a brand producing a quality product. By exercising the points discussed in this article, shoppers can more easily find a product they can trust and also fits their needs. Finding the ideal hemp product can be hard, but shopping with CBD American Shaman can help you clear the path to s
Cannabinoids impact each individual differently, starting with a lighter serving size is recommended. Consumers taking medication prescribed by a physician or with preexisting conditions should consult with their doctor before trying CBD or any cannabinoids derived from hemp.